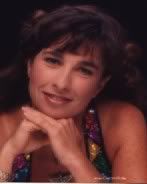 "Sonia Novick features good Jsu Garcia Movie Star of "Spiritual Warrior" on Beyond the Living & invites you to interact live on webcam chat or VIP hotline as you get a birdseye view behind the scenes with this phenomenal Movie Star"


Sonia Novick is delighted to have Jsu Garcia on Beyond the Living, sharing with us his his inspiration to create this spiritual movie adventure, come ask questions and interact with him live on RealCoaching Radio.


The movie 'Spiritual Warriors', Dr. John-Roger (NY Times #1 bestselling author) and Jsu Garcia (The Argentine, The Lost City, Along Came Polly, We Were Soldiers).
'Spiritual Warriors' is an independent film, inspired by the book 'Spiritual Warriors' by Dr. John-Roger. Fueled by some great reviews and some phenomenal word of mouth support from all over the globe, 'Spiritual Warriors' has now screened in over 110 screenings in 41 cities across 16 countries, to over 20,000 people. Our success has continued to grow with our grass roots approach, and news of our sold out screenings around the globe continues to inspire further cities and countries to invite us to screen.



This movie represents a phenomenal opportunity - as we have observed communities all over the US hungry for this new kind of independent spiritual entertainment. Our full electronic press kit is also available upon request (large file size), and please visit the following online links to our trailer, reviews, articles and photos, to give you an idea of our success from around the globe.



Trailer & official movie website ... www.spiritualwarriors.com Dr. John-Roger -- Producer & Writer of the movie, & NY Times #1 bestselling author of the book ... www.john-roger.org Jsu Garcia -- Producer, Writer and Star of the movie ... www.jsugarcia.com



INDUSTRY REVIEWS ... "SPIRITUAL WARRIORS is a mind-bending, consciousness-raising trip very much worth taking. A dramatic story, a stunning visual journey, and a life lesson all rolled into one. It's a special effects movie about creating your own destiny, but the most special effect is the way it makes you feel. See it twice." - Straw Weisman, Associate Producer, WHAT THE BLEEP DO WE KNOW!?

"SPIRITUAL WARRIORS is a terrific voyage.

A memorable journey through the light and dark of our lives and ultimately to hope. I loved it." - Victor Salva, Director, PEACEFUL WARRIOR "Jsu Garcia's outstanding work in SPIRITUAL WARRIORS is intense and solid." - Beverly Cohn, Santa Monica Mirror "Spiritual cinema's got a new and unruly prodigal son. SPIRITUAL WARRIORS is alternative action entertainment, a baroque roller coaster ride of heartfelt metaphysics teamed with blockbuster ambitions. One of the gutsiest, and most entertaining (of recent New Age Films)" - Carl Schroeder, www.mysticalmovieguide.com



"SPIRITUAL WARRIORS is such a film, a low budget diamond with a high carat profile" - Enrique Encinosa, Univision Radio Miami "A tragic circumstance or deep emotional wound often propels us into the depths and heights of self-exploration. Asking "what's it all about?" often leads an individual to turn inward for solutions." - Kendall Klug, VISION Magazine "Robert Easton is a gem" - Edward James Olmos "Garcia and Easton ... portray their respective characters almost perfectly, delivering superb performances through both the film's serious and humorous moments" - Shaan Lodhie, Daily Trojan "Like many seekers, Jsu found it in a spiritual path; the teacher who spoke to his heart was Dr. John-Roger." -

Felicia Tomasko, LA Yoga Magazine "This is a major hit" - Stephen Rubin, Director, Santa Fe Film Festival "I recommend it with my eyes closed and my heart in my hand.

'SPIRITUAL WARRIORS' is without a doubt a spiritual journey with God in our hearts." - Gaby Grigorescu, 20th CENTURY FOX VENEZUELA "SPIRITUAL WARRIORS takes you on the magnificent journey of one man's adventurous plight to find himself and awaken to the greater knowing of who he truly is as divine. It is a brilliant portrait of the conflicts we go through in this day and age and our struggle to find peace and greater loving within ourselves as we deal with the difficulties that life sometimes brings us that feel quite harrowing. Spiritual Warriors is exciting, uplifting and a inspiring film for all." - Jaime King-Newman


SPIRITUAL WARRIORS' Jsu Garcia's quest for answers to the big philosophical questions: 'Why are we here?', 'How do we evolve?', 'Is it our destiny to destroy?', passionately challenges us to contemplate our existence and the nature of our beingness. 'Are we the writers, producers and actors of our own scripts?. These questions that provoke the true meaning of life and are sorely needed in today's world. - Hector Elizondo 'SPIRITUAL WARRIORS is guaranteed a cult following ' - Sherif Awad, Egypt Today 'If there's one film you see this year, let it be this one.' - Lori McPherson,
Personal Success



This Radio show is dedicated to the study and awakening of Paranormal Phenomenon and for those who have transitioned, as well as to us all still here in physical form and non physical form. Our Radio show will be an open discussion forum in which we will share our experiences our wisdom. Please join us for lively discussion and exploration by webcam, chat or VIP Hotline to go live on air. Get your questions answered. I look forward to hearing what you have to say.

In Peace,

Sonia Novick



Ms. Novick is a Trans-Channel, "The Avatar Group Conciousness" (Very similar to Esther Hicks in the movie and book "The Secret" who Channels Abraham.), an author, multidimensional life coach, mentor, and Internet Radio Show host personality with RealCoachingRadio.com every tuesday night at 9pm EST on RealCoachingRadio.com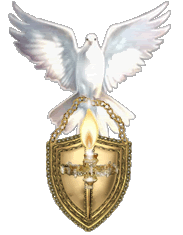 Topics include: beyondtheliving in 2012 predictions, 3d hologram, Aliix Metamind software Ascension Technology, Dreams and the Supernatural, Give & Receive, Gratitude, Huna Hawaiian Sacred Mysticism, Inspirational Speakers, Laws of attraction, Love & Compassion, Near Death Experience, Spiritual Authors, Trans Mediumship, age of enlightenment, ascended masters, energy technology, mayan calendar, mono atomic gold, monoatomic gold, monotomic gold, rapture, spiritual healing, white powder gold trackback Former guests include David Icke, Susan Norgren, Lily Finch and soon to come John Assaraf(JUNE 2!!) Barbara Marx Hubbard and more!!! Sonia's passion is to expand peoples consciousness as well as their awareness of who they really are, and why they are here.

Her web site is: http://BeyondTheLiving.info
Tagged in: Untagged